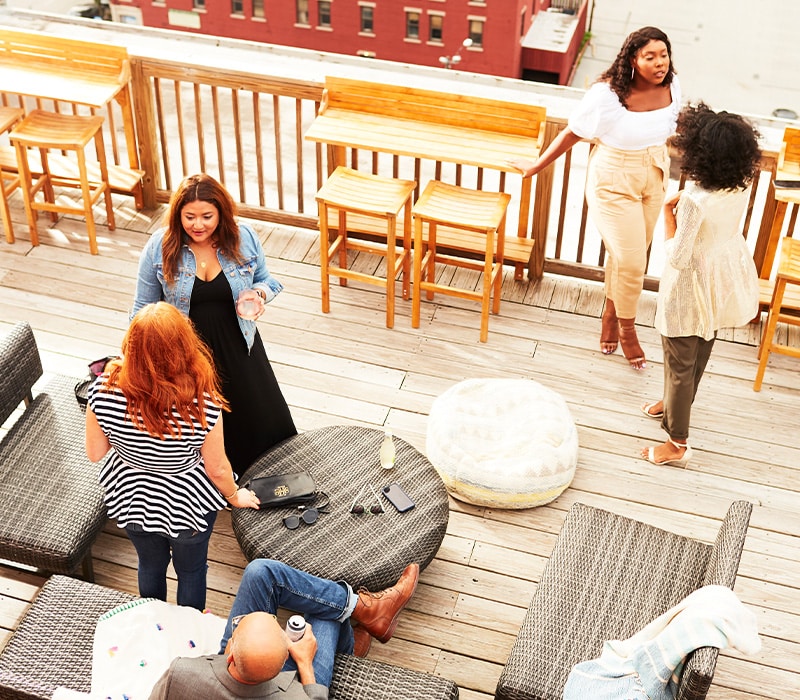 Our Community of Downtown Cleveland Lofts
Life at Perry Payne means access to the most activity and excitement in Cleveland, year-round. From your front door, you can walk to five fantastic and entertaining neighborhoods: the Warehouse District, the Flats, the Gateway District, Tremont, and Ohio City.
Our residents enjoy shopping, restaurants with outdoor seating, tailgating, and more. With fitness centers, salons and barber shops, and easy access to job opportunities in healthcare and other booming industries, your days will be just as full of activity as your nights. Find your home in our close-knit community, where resident events and communal activities like Courtyard Crawl help you make the most of living in Downtown Cleveland.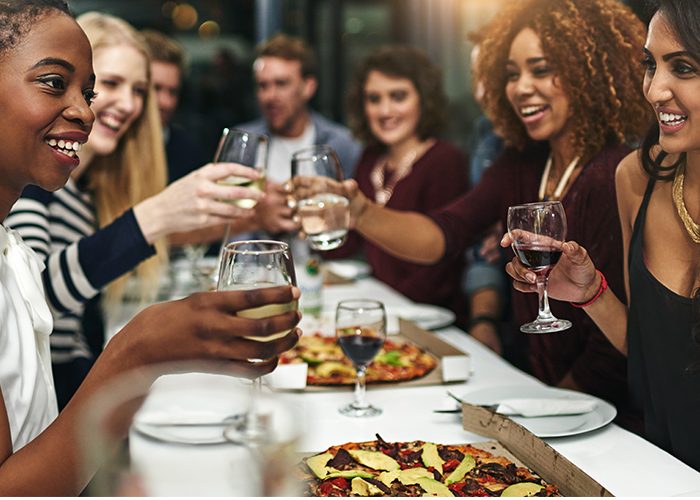 Our building hosts Filter, a fantastic dining experience focused on an exciting atmosphere to enhance delicious food. Down the street, you'll find fantastic eateries like Mallorca, Taza, and Johnny's Little Bar. Within walking distance, you'll also find a Starbucks as well as several local coffee shops like Phoenix Coffee, and plenty of other bars and restaurants to keep your tastebuds tantalized.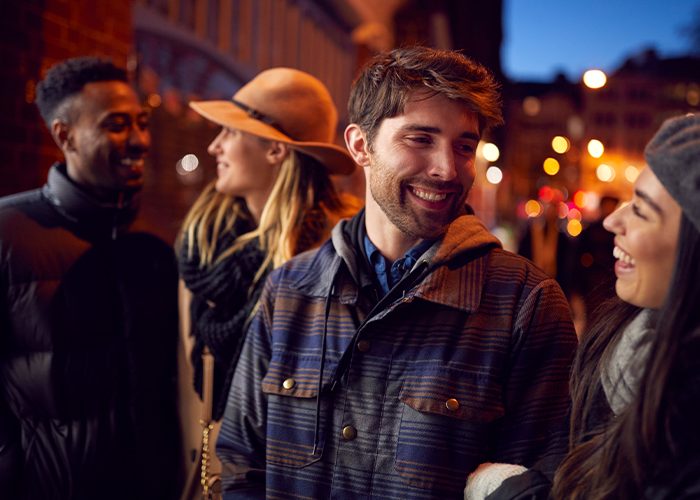 There's a good reason Cleveland has been named the 5th best city for nightlife—there's always something to do here in the heart of downtown. From dueling piano bars to bottle-service lounges with dancing, you're sure to find an exciting niche across the street or right around the corner from Perry Payne.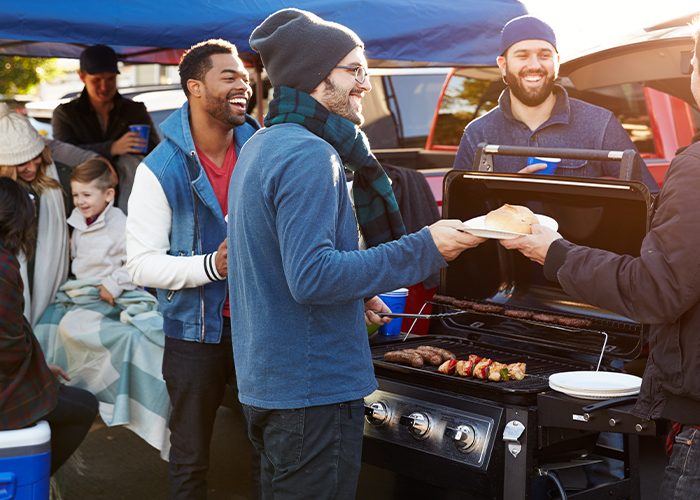 Our neighborhood lights up during football season, with events and tailgating up and down the block before every game. You'll find plenty of bars dedicated to sports coverage year-round, where you can meet other fans and hang out with friends before making the short walk to Quicken Loans Arena, Progressive Field, or FirstEnergy Stadium.
Living in Downtown Cleveland means access to world-class entertainment. Stadiums within walking distance regularly host headliners like Madonna, Bruce Springsteen, and Blink 182. And any week of the year you can enjoy local entertainment ranging from comedy clubs to live music just a few streets from your front door. Best of all, we're only a handful of blocks from Playhouse Square, Jack Casino, The Rock 'n Roll Hall of Fame, and The House of Blues.
Life at Perry Payne puts you right beside the Cuyahoga River and just a few blocks from Lake Erie, giving you perfect access to the water. Our residents love jet skiing, canoeing, kayaking, paddleboarding, booze cruises, fishing, and more. Urban trails and parks like the Red Line Greenway make it even more convenient to get outdoors for fresh air and exercise like running, hiking, and biking.
We're a community that's perfect for the convenience of walking but you'll find plenty of convenient options that make it easy to get where you want to go. With gated parking lot access and a building bike rack, we support your personal travel methods. Bus stops up and down our street and nearby access to Cleveland RTA (aka "The Rapid") are perfect for fast public transportation. Whether you're heading to the airport or University Circle, it's a quick trip when you start at Perry Payne.